In a constantly changing financial world, sharing knowledge is invaluable. The Ailleron Innovation Forum, which brought together nearly 100 curious minds in Cracow, answered many questions. The event took place at the rousing Manggha Museum of Japanese Art and Technique, where AIF participants and our technological partners (MongoDB and Google Cloud Poland) delved into five thematic streams related to the digital future of all financial companies.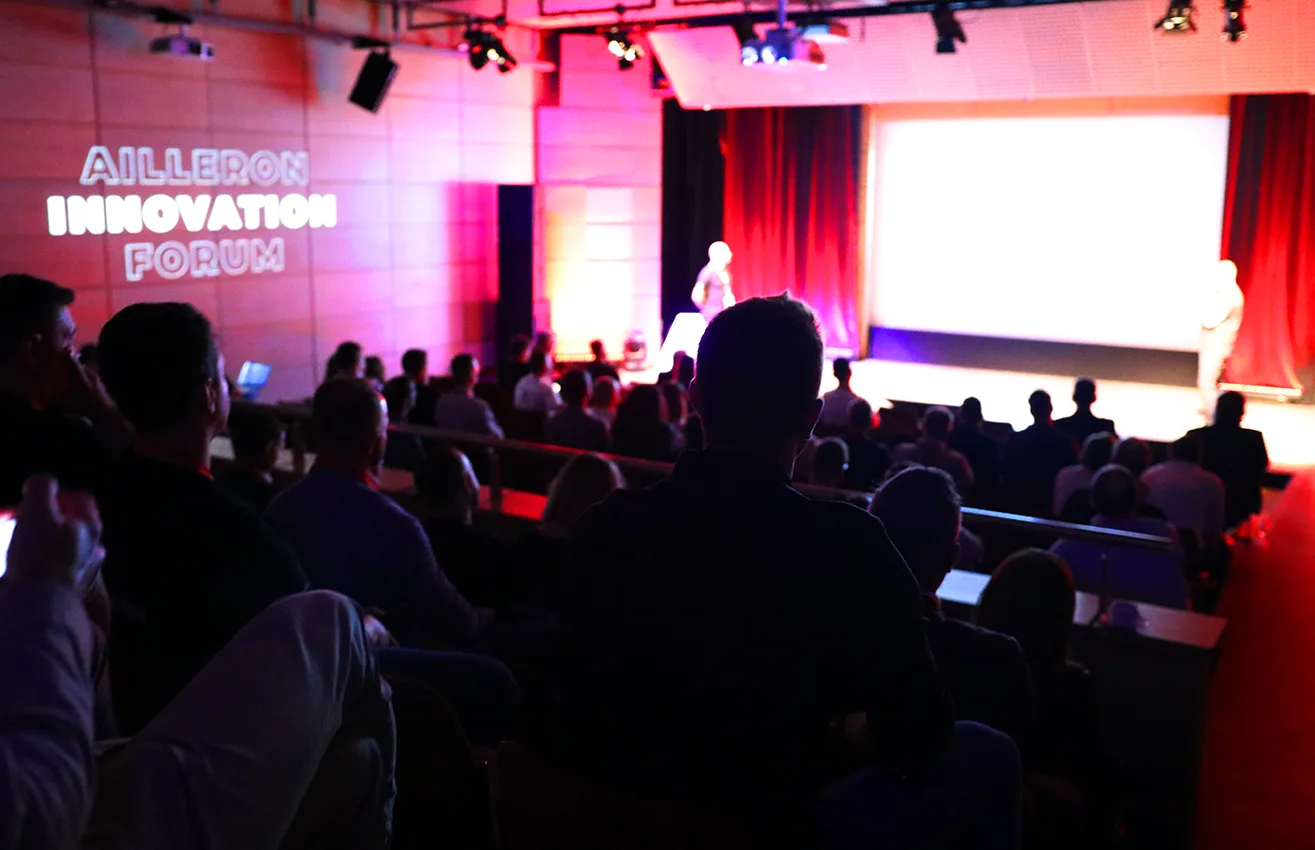 The first edition of the Ailleron Innovation Forum was organized on 21st October 2023 for the financial sector's top management. During the conference, we explored global financial industry trends and insights influencing financial companies' digital future. On a sunny Thursday afternoon, Piotr Piątosa (COO of Ailleron) kicked off the event with a keynote addressing top emerging technologies that drive financial business. Thereby, AIF participants started the forum with the first theme stream "Innovation Blast" – which was followed by a presentation on embedded finance by Adrian Kaczmarek (Head of Digital Sales at Santander Leasing), Waldemar Stelmach (Senior Project Manager) and Kamil Portka (General Manager LeaseTech at Ailleron).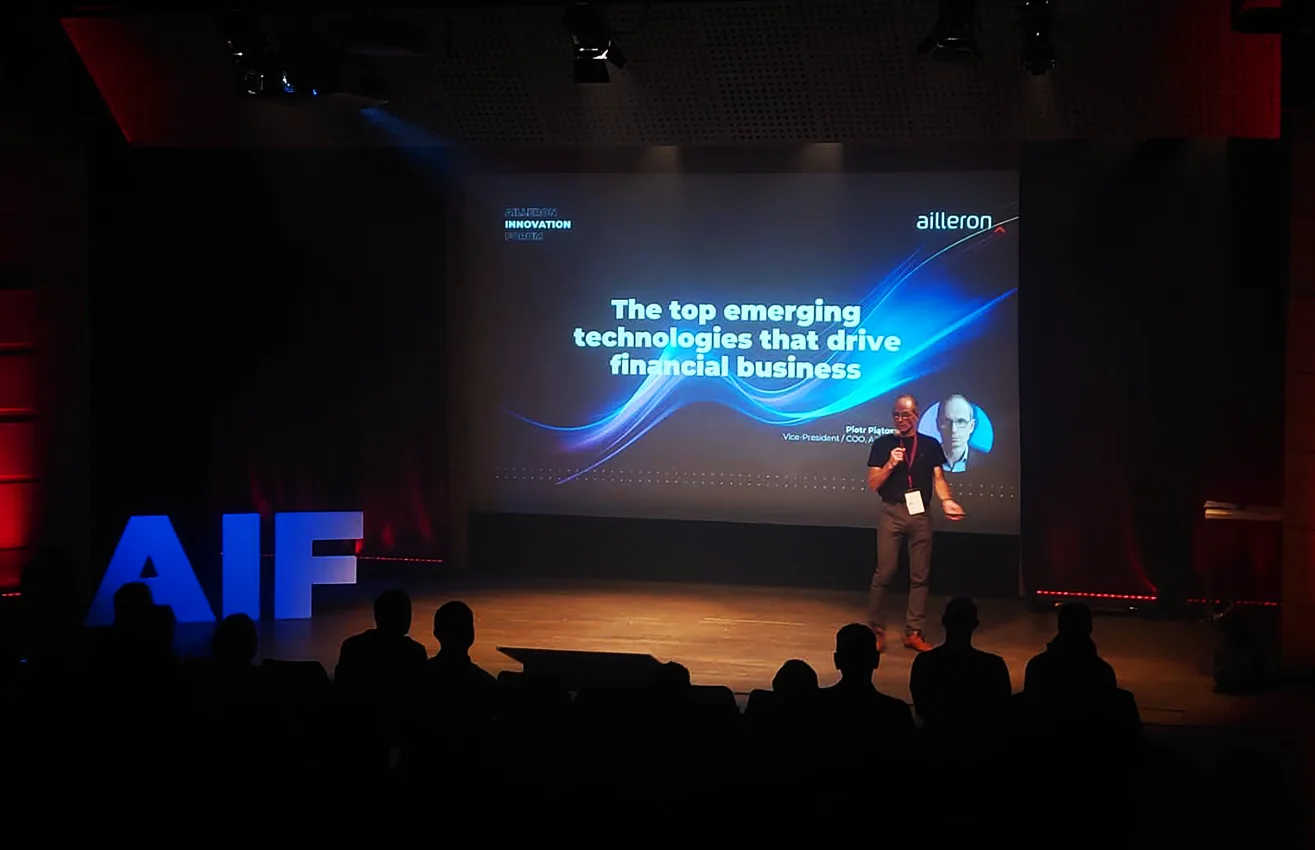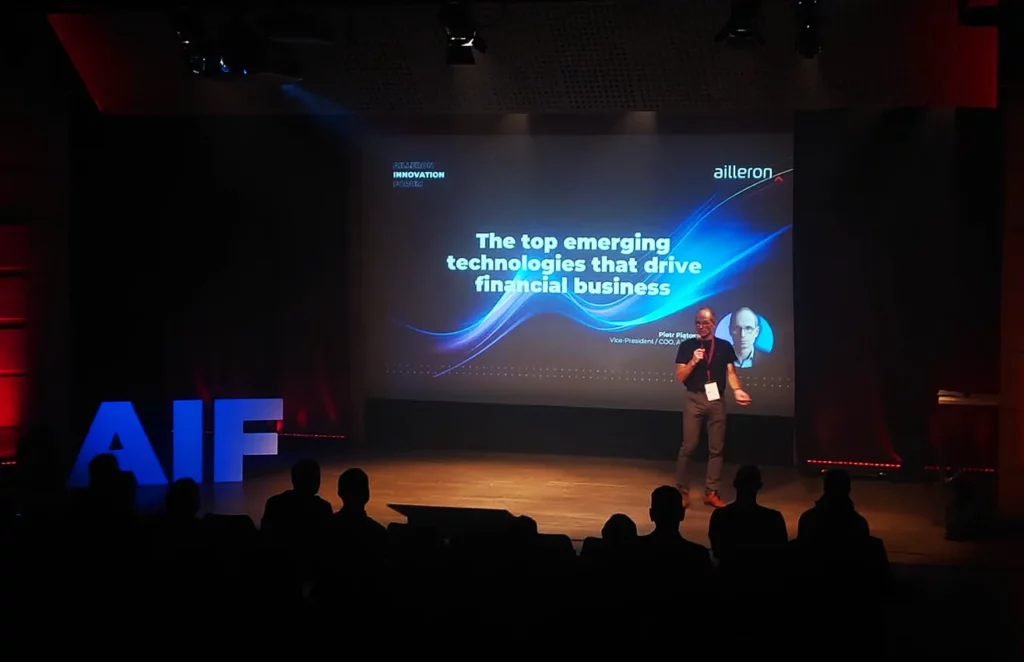 The second stream "To the Cloud" was opened by an informative presentation about scalable microservices architecture in the cloud. This timely topic was explored by Krzysztof Sprawnik (Google Cloud Poland) and Dawid Klempka (Business Unit Director Cloud at Ailleron). It was a great warm-up before the panel discussion titled "How to build your super-safe digital branch in the cloud?". Marcin Karczmarczyk (Managing Director at OChK), Bartłomiej Nocoń (Director of the Polish Bank Association), and Mateusz Grys (Product Manager of LiveBank Cloud at Ailleron) shared their experience on how banks can ensure their success in the cloud.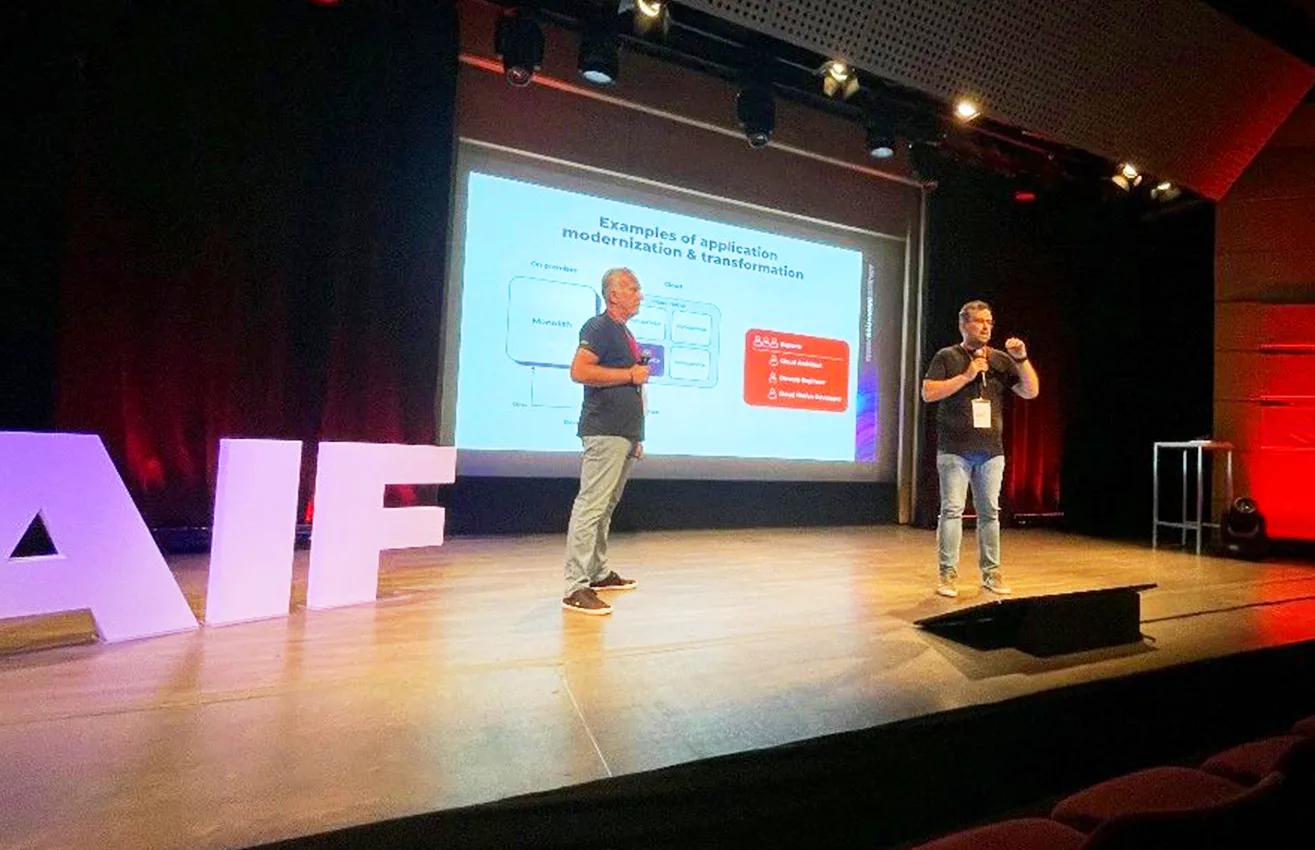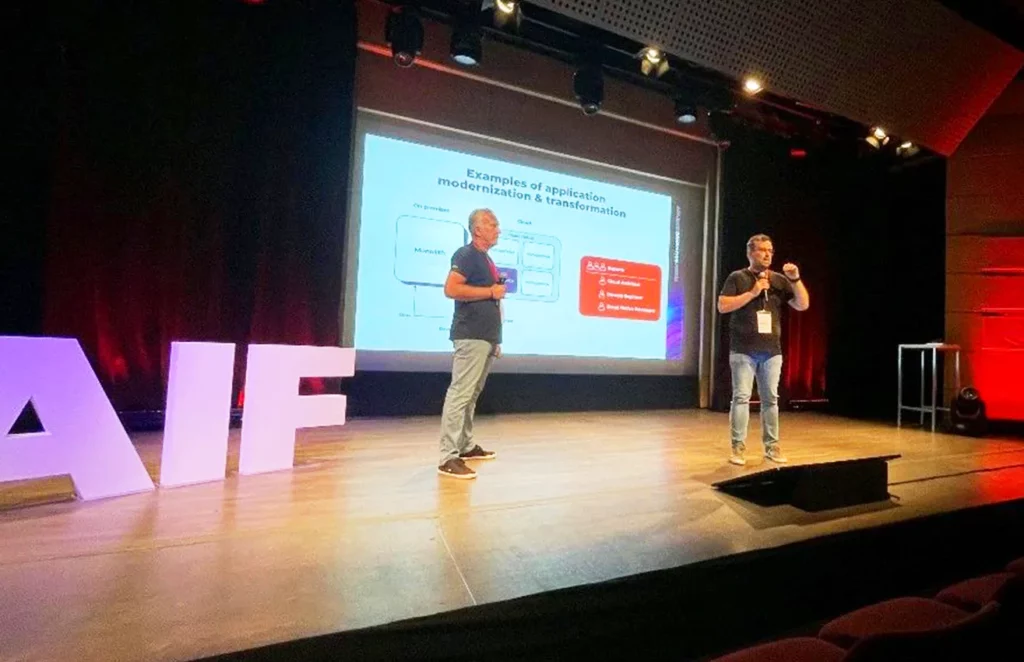 AIF could not occur without the thematic stream "All About the Data" about AI's ubiquitous and powerful application in the financial world. Rafał Styczeń (CEO of Ailleron) took the stage and inspired everyone with a speech about how much AI is changing our reality. It was followed by a panel featuring Michał Kozłowski (Regional Director, MongoDB), Łukasz Gazda (Senior Sales Manager, Google Cloud Poland) and Michał Walerowski (Business Unit Director AI/ML & Data Solutions, Ailleron), who discussed customer data monetization. The second panel revealed things about artificial intelligence in finance that we wished we had known earlier, thanks to the extensive experience of Katarzyna Tomczyk-Czykier (Managing Director at Credit Agricole Bank Polska S.A.), Miroslav Tomka (Managing Director for CEE Forrester), Mariusz Ożga (Head of Strategy & Innovation, Santander Consumer Bank S.A.) and Michał Walerowski.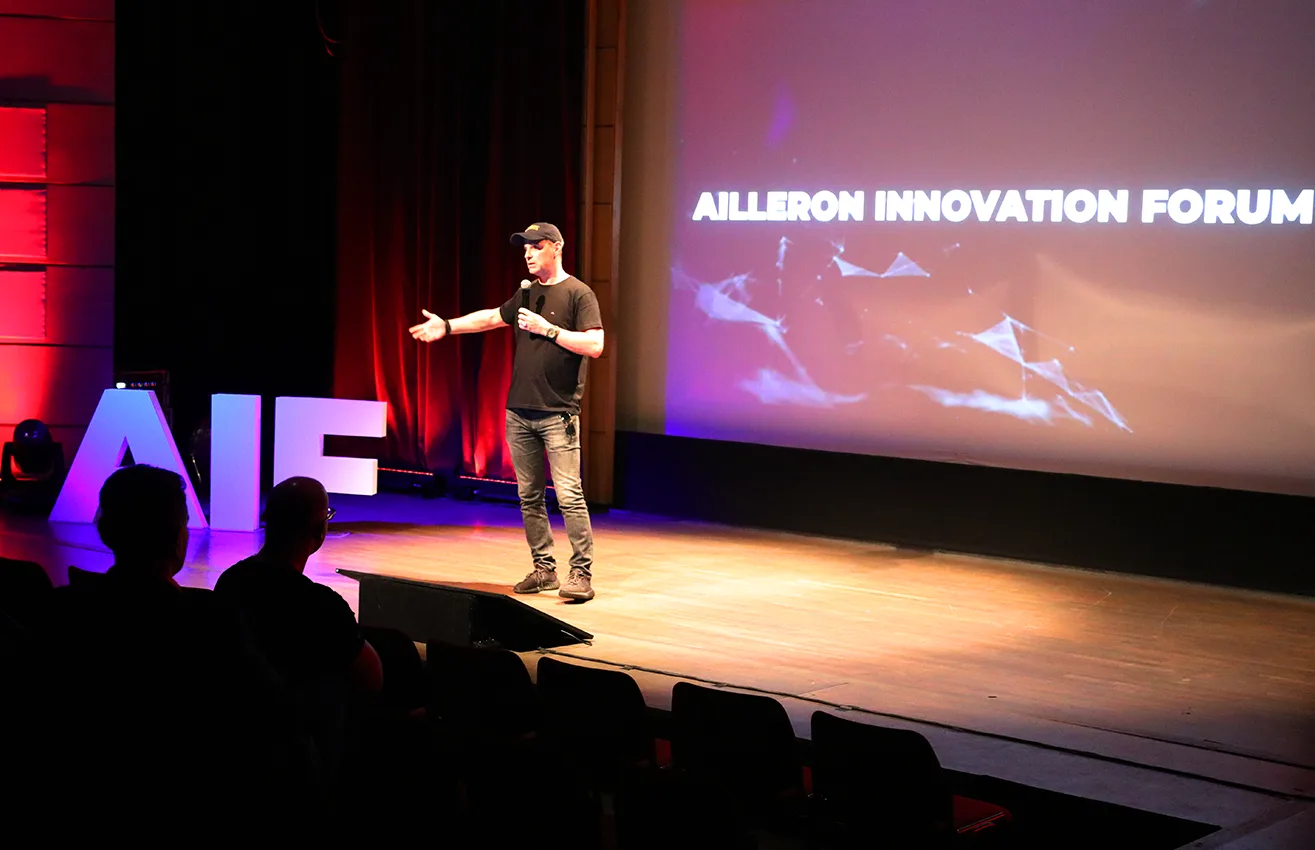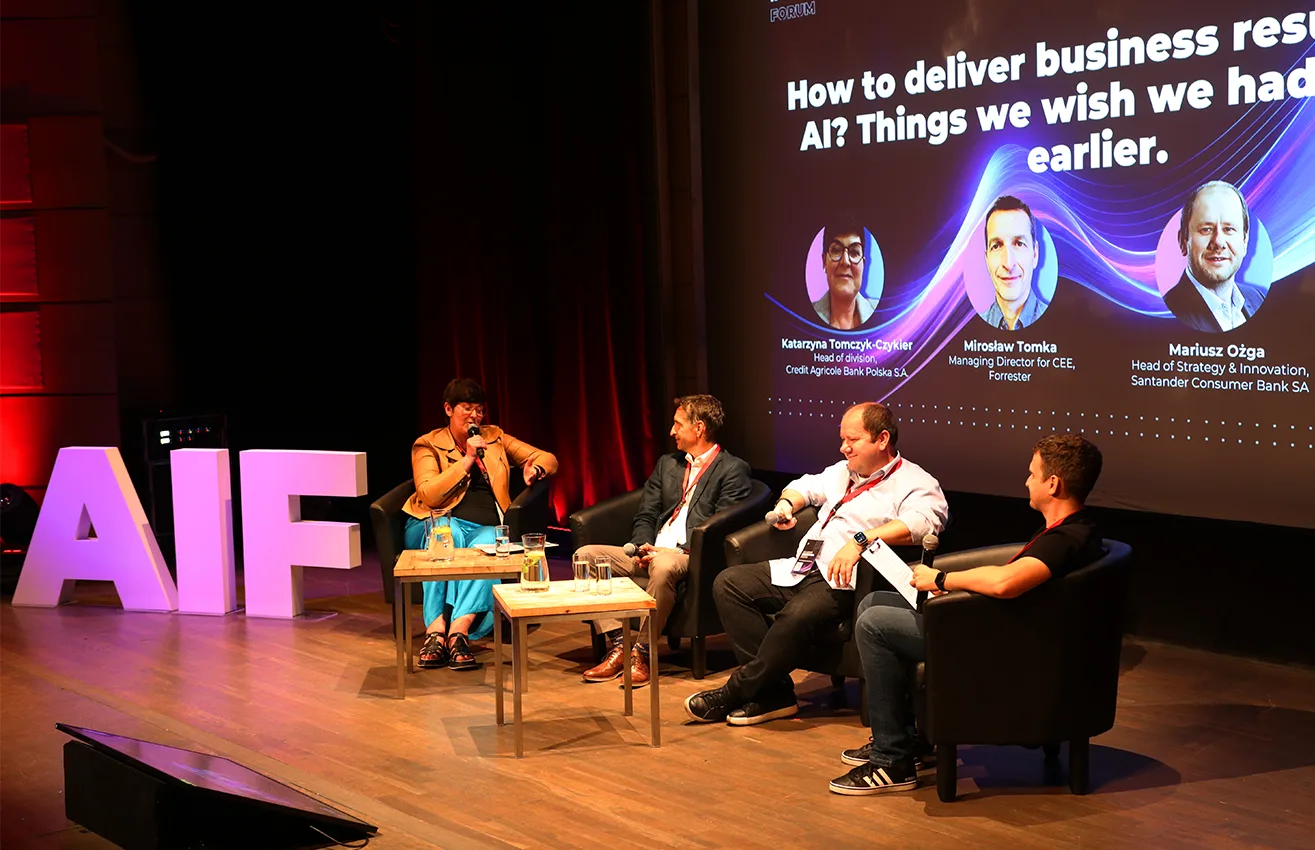 During the "Sales Boost" stream, Ailleron presented remote customer onboarding and the future of eKYC in modern banking. Anita Szabelska (Business Development Manager LiveBank On-Premise, Ailleron) and Wojciech Pióro (Sales Director LiveBank On-Premise, Ailleron) gave a sharp presentation about that topic. Later on, AIF participants witnessed an insightful discussion panel featuring special guests Łukasz Parzyk (Expert Lead at ING Polska), along with Mateusz Grys (Product Manager at LiveBank, Ailleron) and Mateusz Wierzbiński (Customer Success Expert at LiveBank, Ailleron). The panel discussed "How to build a simple & effective digital sales process for complex financial products?". Łukasz Parzyk shed light on integrating video channels into ING Bank Śląski S.A.'s mortgage strategy, highlighting the importance of adapting to modern customer preferences. The panel also emphasized critical steps for building effective digital sales processes for financial products and the pivotal role of simplicity when designing remote banking processes.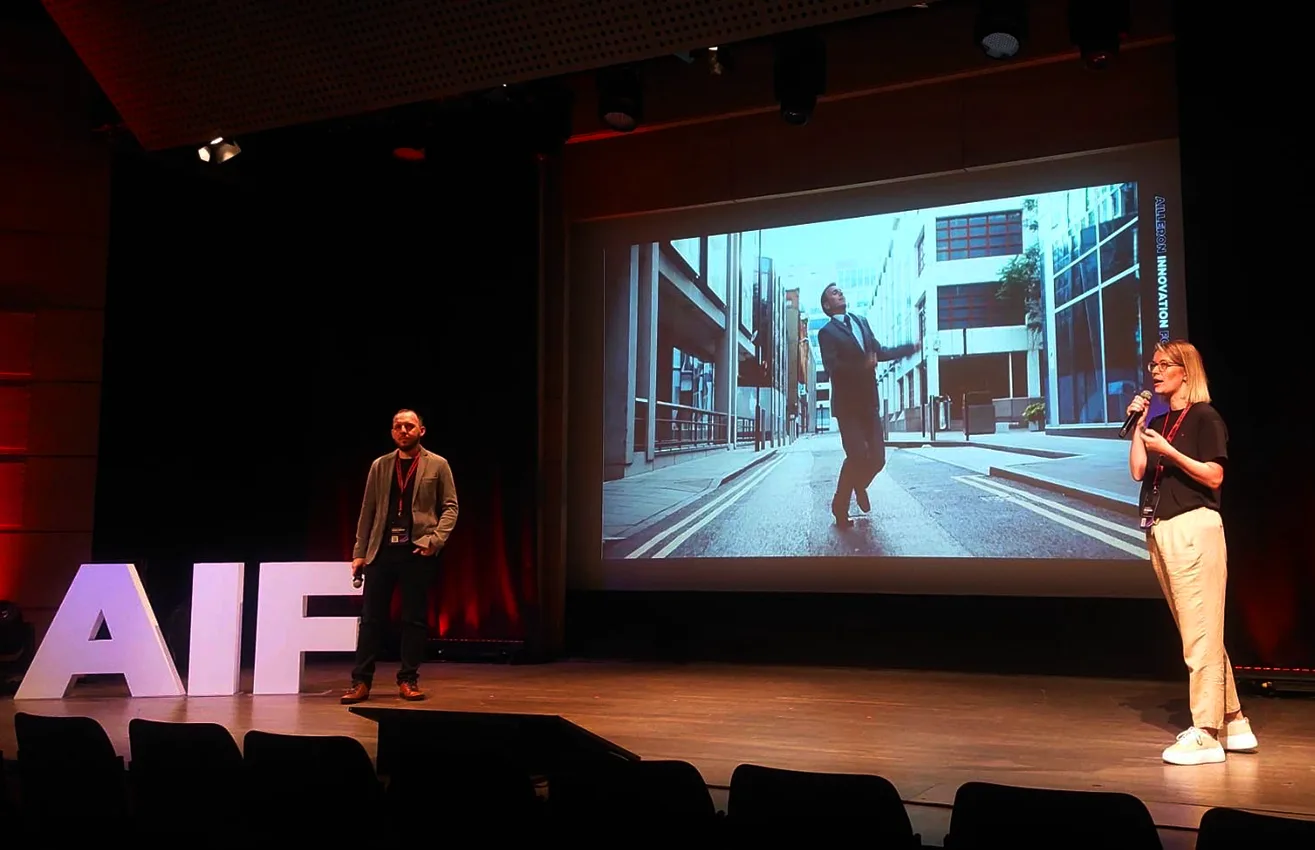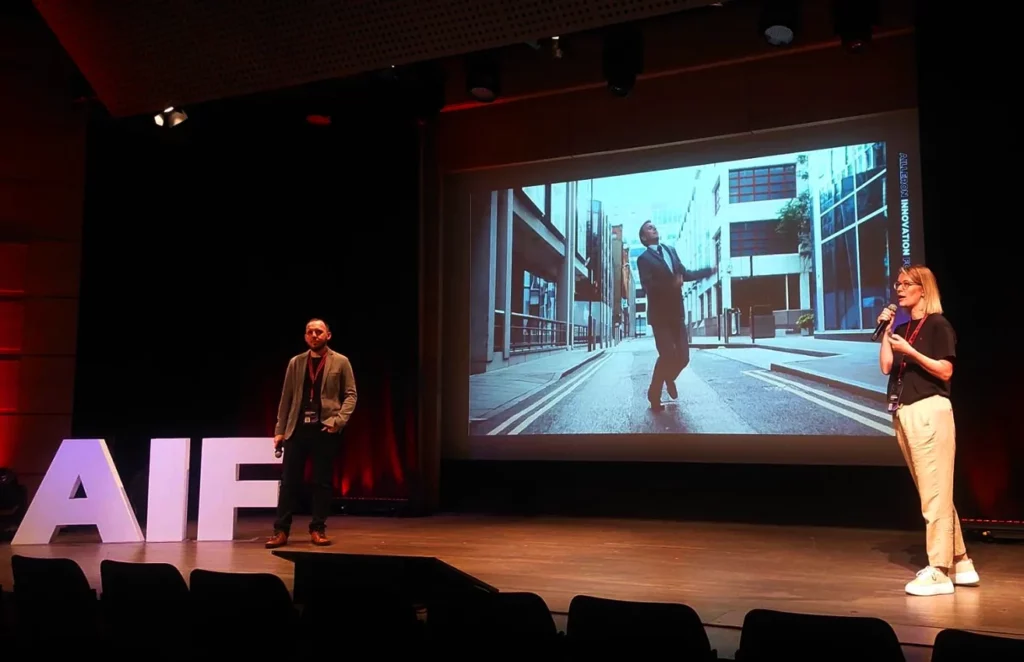 Finally, we wrapped all these enlightening discussions and presentations with what matters the most in all business relationships "Customer Centricity". Artur Józefowski (Director of Mobile and Internet Banking Bureau at SGB-Bank S.A.) and Maciej Kasprzak (General Manager Financial Technology Services at Ailleron) shared a fascinating story about building an award-winning mobile banking app in just six months. Additionally, Patrycja Leszek-Królikowska (Business Unit Director UX Lab Ailleron) involved our clients in the joint design of such a solution using the design sprint methodology during the Ailleron UXLab Workshop.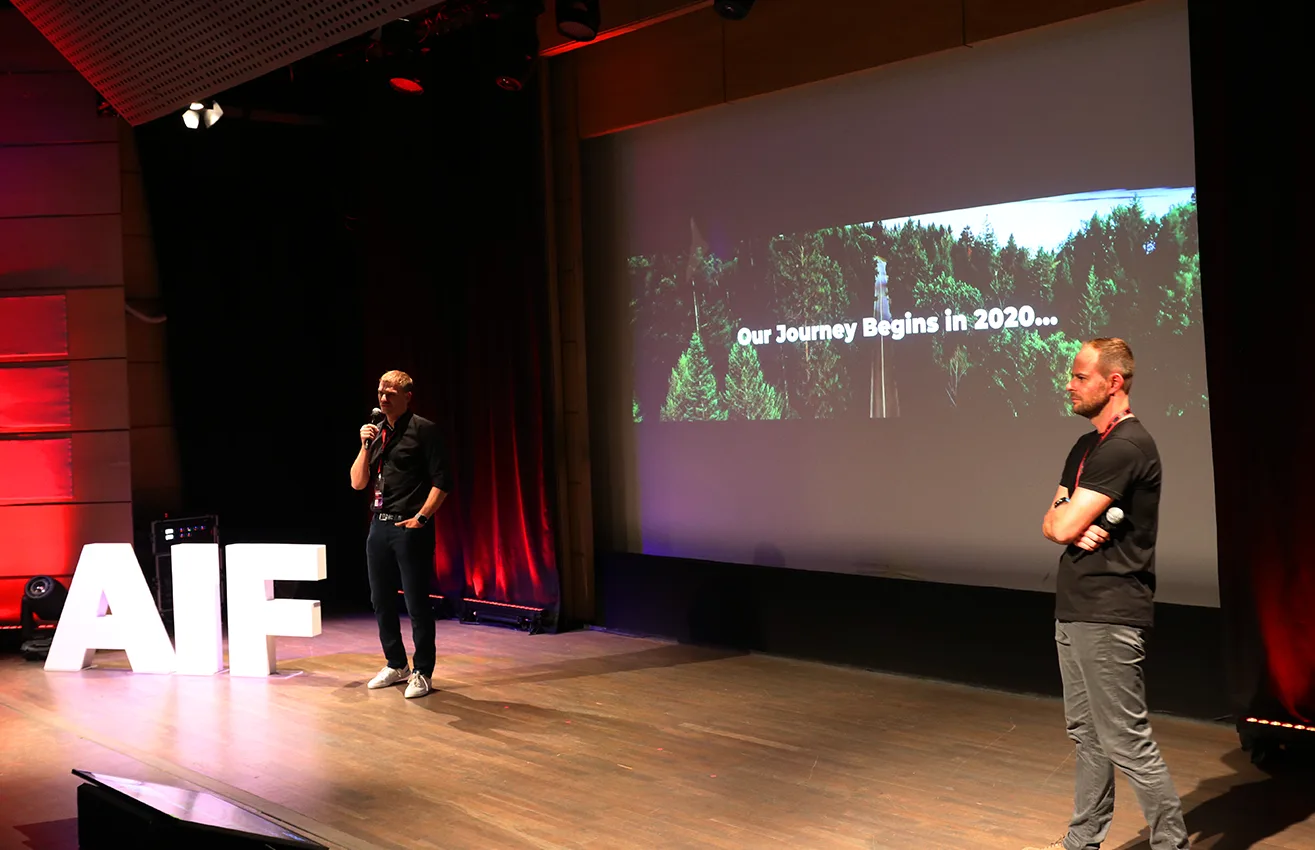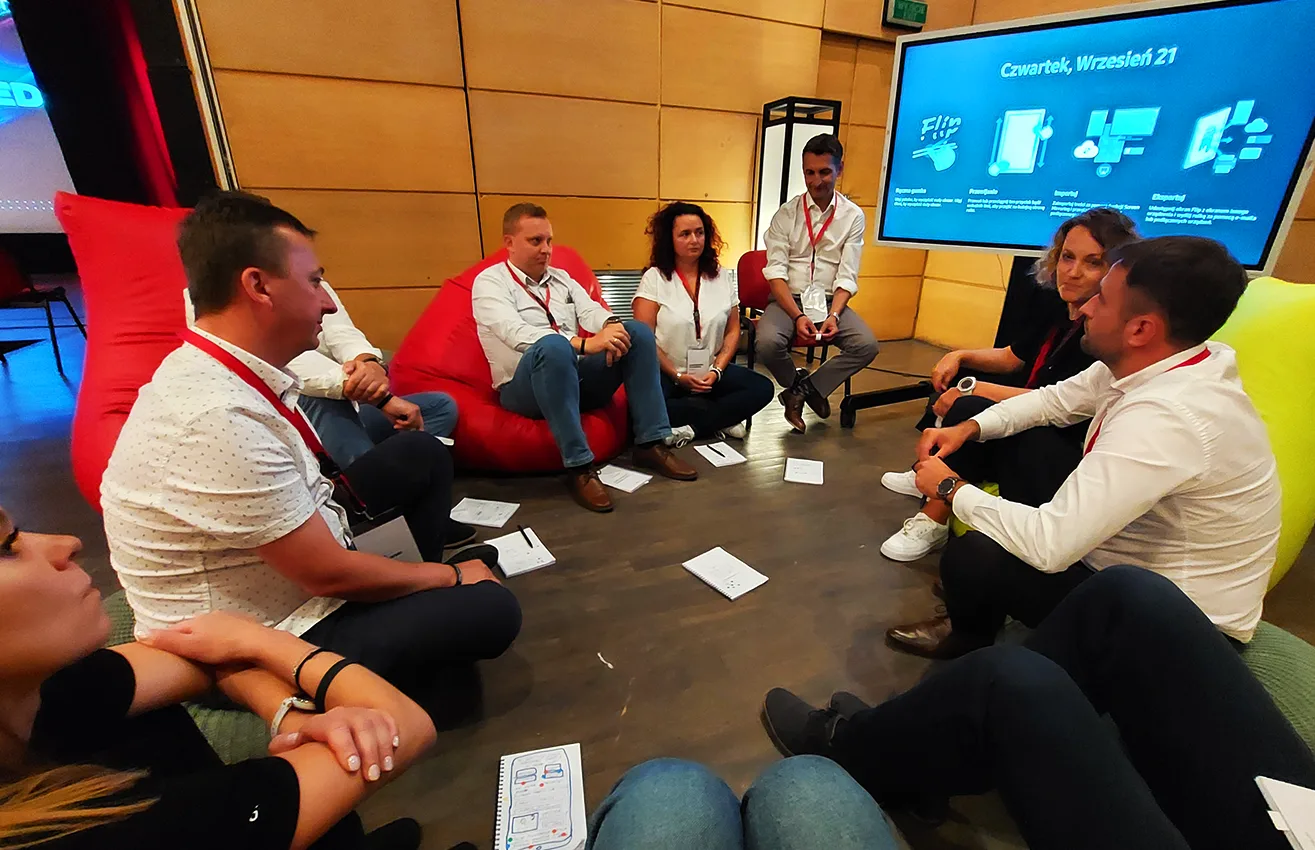 You can learn more about event agenda here.
The inaugural AIF event wasn't just focused on financial expertise but also provided ample networking opportunities. The conference featured various informative sessions on cutting-edge IT solutions such as AI/ML, digital process automation, data monetization, and cloud governance. Amidst these sessions, attendees had many opportunities for inspiring conversations and forging valuable relationships. The event culminated in a special dinner, where the Ailleron community celebrated and enjoyed live music and a magnificent view of Wawel Castle. Moreover, the Ailleron team received excellent feedback from attendees so we can look forward to future editions of this event!
Ailleron SA is a dynamic capital group based in Krakow, Poland, trading on the Warsaw Stock Exchange. Ailleron provides technology services for fintechs, banks, leasing companies and other financial industry players, mainly in Europe and Southeast Asia. Its mission is to make financial experiences easy and enjoyable for everyone, by developing innovative IT solutions based on cloud technology, data science and artificial intelligence. Ailleron's clients include Citibank, ING, Santander, BNP Paribas, Standard Chartered and Credit Agricole. With a global reach spanning over 40 countries, Ailleron Group serves more than 200 clients and employs a robust team of over 1,500 specialists.