What do you want to do?
Check out how our team can work as a part of yours.
build
a new product
Our team can help yours to create a product concept and verify functionality to create MVP with real value for your users.
This approach works well if you start from scratch or want to completely rebuild your product.
Research
Call / Meeting with your team
Online Surveys
UX Research
Qualitive & Quantitative Research
Workshops
Design Sprint
Brainstorming
Design Thinking
Other creative workshops tailored to your needs
Usability
tests
Creating test scenarios
Facilitating user tests
Recruiting respondents
Interpreting test results
UX & UI Concepts
Wireframes & prototypes
Graphical concepts
Iconography & animations
Design system
UX writing
improve
an existing solution
Using our expertise, we can review your product to pinpoint places where improvements will matter the most to your users.
This approach works well if you already have working solution and want to upgrade the overall look and visual impact, add new functions or incorporate new ideas into your product.
Expert review
Research
Competition analysis
User interviews
UX consulting
Usability audit
Your product audit
Lightning Decision Jam
Full usability report
& presentation
Prototyping & Testing
Wireframing & prototyping
UX writing
Facilitating user tests
Interpreting test results
UI Redesign
Graphical concepts
Iconography & animations
Design system
Responsive design
validate
your product
We can help you with just testing and evaluating your solution or prototype. We will watch, hear and talk to your customers as they engage with your product.
Our experienced team can also provide a report full of solid recommendations based on an expert review, research and market analysis.
Preparation
Defining key objectives
Recruiting respondents
Creating test scenarios
Setting a time & place for user testing
Usability tests
Facilitating user tests
Streaming or recording during tests
Workshops & collecting feedback
Report
Surveys summary
Results analysis
Conclusions and suggestions for improvements
Presentation & next steps
Results presentation
UX consulting
Wireframing & UI design
conduct
creative workshops
Do you want to quickly test different approaches to your issues? Or maybe find the best way to solve the right problems in your project or team?
We provide dedicated workshops that will allow your team to meet and exceed your goals. From Ideas Generation and Lightning Decision Jams to Product Design Sprints.
We can conduct creative workshops perfectly tailored to your needs. In the office or remote – just the way you want.
Monday
Defining a main goal
Defining the challenges
Producing a mass of solutions
Tuesday
Compare & vote on best solutions
Define a prototype with a storyboard
Wednesday & Thursday
Creating scenarios for user tests
Building a hi-fi prototype
1-2 days *
*depends on storyboard complexity
Friday
Testing the prototype with real users
Using feedback from testing to define the next steps
Want to solve big challenges or create a new product in just 5 days?
Design Sprint is the fastest way to validate your ideas for product or check if a feature is worth developing. Instead of investing months of time and resources, invest just a few days.
forge
design system
Design System is necessary when you want to scale your UI easily, quickly and efficiently.
We can help you create a set of standards and build a reusable components library.
Reduce costs and time spent by having all necessary design answers easily accessible for your team.
Colour inventory
Creating naming convention
Building accent palette colours
Base definition of colours
Typography scale
Choosing typefaces
Buliding a consistent typescale
Choosing fitting font weights and styles
Icon library
Deciding on icon style
Deciding on which icons should become part of the system
Creating icon sets
Components & other style properties
Defining other style properties (paddings, margins, grids, etc.)
Creating a components library (buttons, checkboxes, popups, etc.)
Any questions?
Need quick hints? Feel free to contact us.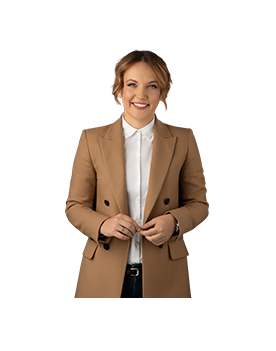 Ailleron
43B Jana Pawła II Avenue
Podium Park II Building
31-864 Cracow, Poland