Imagine having data on each of your customers at your fingertips. Not individual information from one or two sources but the overall profiles of specific individuals. These will allow you to create the kind of advertising and communication irresistible for your customers. Does that sound good? This solution, i.e., the Customer Data Platform, can also be applied to your business. Find out what the CDP is and how it can transform your business.
What is a data platform? CDP definition.
The Customer Data Platform (CDP) is software that combines different types of customer data – transactional, demographic and behavioral – from multiple sources and creates profiles on its basis. For each person, a view showing, for example, their purchasing trends, website activities, or information about age and location is established. With this tool, it is easy to prepare unique advertising perfectly tailored to the individual customer's preferences or to interact with a customer in a way that makes them feel most comfortable.
However, the CDP, also called the Consumer Data Platform, is not only a great manner to standardize data but also to manage it. With the CDP, it is possible to control compliance with the laws related to the protection of customer data. In this manner, no information will end up in marketing systems where it should not be.
With the CDP, it is also possible to start analyzing customer data and extract customer segments, which will support the work of the marketing department. Of course, the Customer Data Platform continuously updates the customer profiles based on the constantly flowing data so that no change goes unnoticed.
How does the CDP work?
Organizations uses at least a few and usually more than a dozen applications. These contain huge amounts of customer data, but due to the dispersion of the systems, they are not linked together. Due to the aforementioned many companies face the problem of the so-called data silo – not only the dispersion of information, but also its duplication. This is because several applications may contain the same customer data but are processed in different ways and adapted to the needs of other departments. On the other hand, effective decision-making based on a database is only possible if all employees are operating on the same information.
This is why the CDP software was developed. The Customer Data Platform retrieves data from all the applications a given institution uses. This data can be divided into three main types. These are:
demographic data – including basic customer information – their full names, age, gender, income, education, employment, or  residence. With these, it is possible to create the basis of a customer profile which will then be supplemented with further types of data;
transactional data – i.e., all information on purchases, returns, payments, or customer subscriptions. They make it possible to standardize purchasing behavior and thus select appropriate forms of advertising;
behavioral data – resulting from the users' actions – their interactions on the website, in the application, or in contact with the service. This is a valuable source of knowledge about the most frequently viewed products or used options, as well as the frequency with which particular actions are taken.
Based on all the data above, the Customer Data Platform creates a picture of each user – a customer of a given company – that could not be established based on individual data. The information is no longer scattered across multiple platforms but brought together without unnecessary duplication. In this manner, it is possible to look at the each person's profile and find out almost everything about their shopping style – what they need most, what makes them decide on a particular option, and how much time they spend on a decision. By choosing to implement the CDP in your business, you can gain an invaluable tool to maintain the ongoing interest of your existing customers.
Why should you implement the CDP?
If you want to:
understand who your company's customers are and what expectations they have of your company;
ideally match these requirements – preparing appropriate advertising for them and adapting the way they communicate;
make your customers' satisfaction with your company's services ever greater, which will increase their interest in the rest of your offer as well;
fully control the security of stored information and protect the company from data leakage;
additionally begin a thorough analysis of the data, which will help  create advertisements for future customers;
then the Customer Data Platform is the ideal solution for your organization.
The CDP is a unique piece of software that improves a company's operations in many ways. Most importantly, it allows you to fully use of what every organization has at its fingertips, namely the data from the applications you use. With the CDP, you can gain a whole new understanding of how your customers make decisions and thus adapt to their actions. After all, the users can sometimes be very demanding, and your company cannot be left behind. What's more, the steps the users take can change rapidly with new trends, and you need an efficient data analysis tool to keep up with them. With the CDP, on the other hand, this will not be a problem at all – the software keeps your profiles up to date and allows you to gain an efficient insight into changes in customer behavior.
Using the Customer Data Platform, you can also control data flows and consent for data use. This issue is fundamental in light of the many demanding data protection regulations. A customer who sees that his or her data is in a safe place and does not go where it should not, will place even more trust in the company and will be inclined to use more services.
What is a CDP in marketing?
As you have already realized, the Customer Data Platform is a solution that is primarily useful for planning marketing activities. But what might its use look like in practice? Here are some examples!
Appreciation of regular customers
With the help of the CDP, you can distinguish the profiles of those customers who regularly use your company's services. By creating special offers for your customers that show that they are important for your company, you can strengthen the bond between you and them as well as enhance the satisfaction of both your company, due to maintaining a regular source of income, and your customers who feel looked after and valued.
Automation of marketing activities
More and more organizations are choosing to introduce marketing automation systems. These valuable tools support the performance of repetitive marketing activities related to, for example, mailing, running advertising campaigns, or planning social media posts. The problem arises, however, when using an increasing number of channels for communicating with customers – marketing automation systems cannot process such large amounts of data. In this case, the Customer Data Platform is ideal because it can quickly gather information and give marketers good ideas for advertising campaigns.
Audience segmentation
When automating marketing activities, it is crucial to remember appropriate segmentation. The audience can be divided into several groups, each characterized by different behavioral tendencies and decision-making. By segmenting, you can prepare relevant advertising for each group, tailored to their lifestyles, and above all, focus on those customers for whom your company's offer is best suited. What's more, with the help of the Customer Data Platform, you can analyze emerging trends among the different groups, allowing you to keep up with changes and prepare the most catchy content.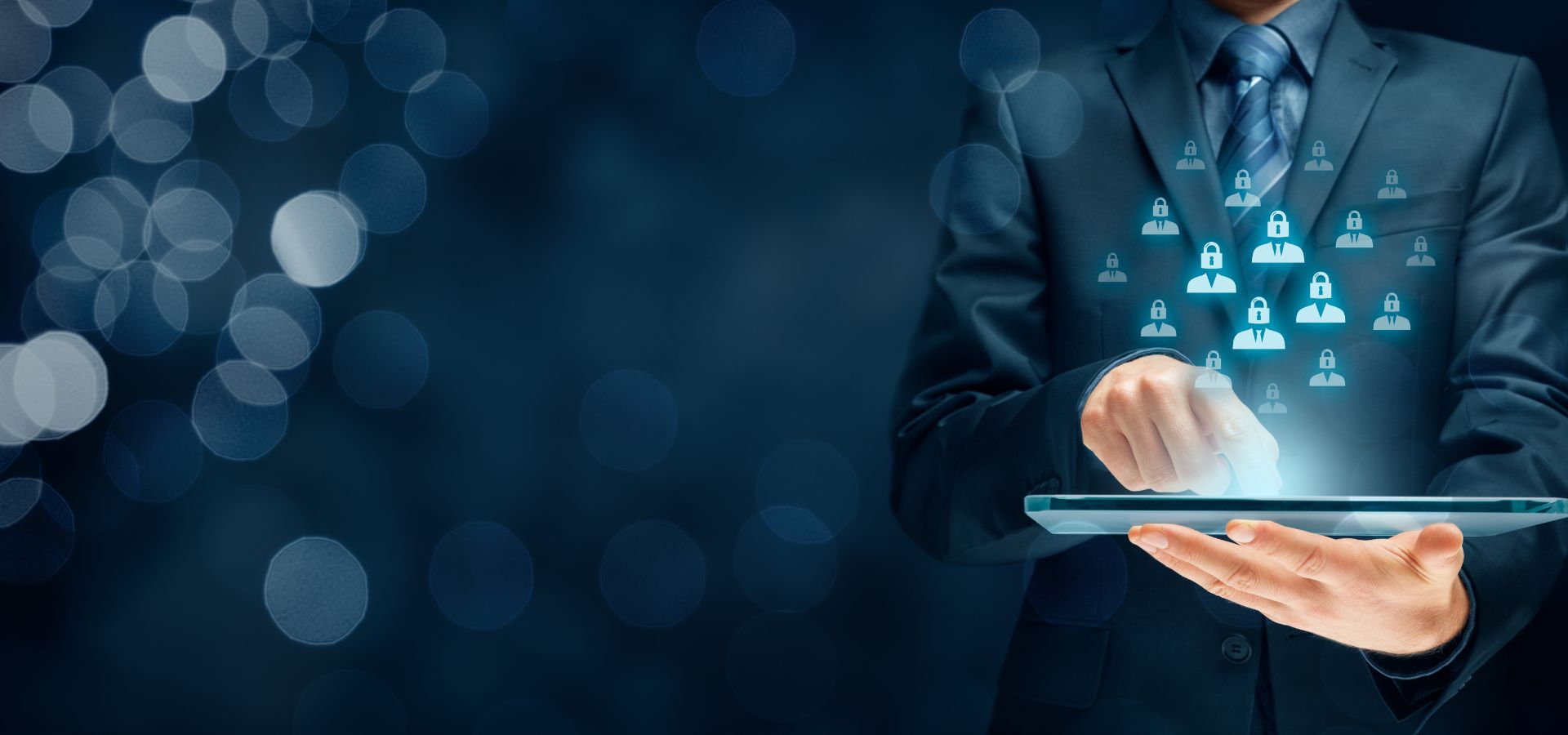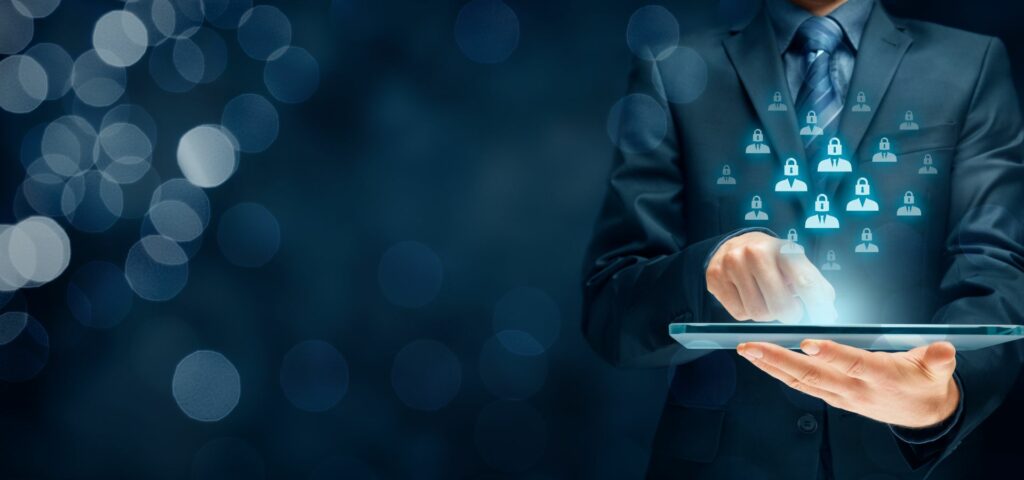 What is the difference between the CDP, DMP and CRM?
In marketing, one encounters systems such as DMP and CRM. Is additional software, such as the CDP, still necessary in this case? Yes, absolutely! To appreciate the CDP meaning in marketing, let us look at each of the system mentioned.
Data Management Platform
The Data Management Platform (DMP) is software for collecting audience data from various sources. Sounds similar to the task of the CDP, doesn't it? However, the DMP does not collect data on existing customers but obtains information on potential ones. Among other things, it analyses website traffic and checks for which users the advertising campaigns carried out have been most effective. This information can be obtained independently, but companies often use external providers' databases. . Unlike the CDP information, such data is anonymous and allows the creation of equally anonymous profiles of potential customers. This makes the DMP an excellent tool for preparing advertisements for your company's future customers, but it will not work well to strengthen existing relationships. This is where the CDP can show off.
Customer Relationship Management
What about the CRM, on the other hand? Customer Relationship Management is a system that allows you to manage relationships with both existing and potential customers, although it is predominantly data on the former. The information in the CRM is collected through direct contact with customers, whether by e-mail, telephone, or chat. However, the software benefits for customer service, which can solve user problems efficiently. Nevertheless, the CRM is also appreciated by marketers, who can analyze the sales funnel and make forecasts based on the data. The main disadvantage of CRM is the inability to analyze customer data and draw concrete conclusions from it, e.g., by creating customer profiles. This is where the CDP becomes invaluable.
Customer Data Platform
The CDP is an indispensable tool for extracting data from a variety of sources – it can retrieve data from both the DMP and CRM and all other systems used by a given organization. No other system is capable of this, nor is any other able to perform such a thorough analysis of the data retrieved. Although the DMP performs a similar role, it operates on information about potential customers. It will not work well with existing customers. The CRM, on the other hand, although equipped with valuable data on direct customer relationships, hides it in its silo and does not carry out a deeper analysis. The CDP is also an ideal tool for managing data security. In the case of systems the databases of which are not interconnected, there can be inaccuracies that even lead to data leakage. The CDP prevents this type of situation and allows the flow of information to be constantly monitored.
Customer Data Platform and Marketing Automation
Many marketers nowadays cannot imagine working without marketing automation systems. It is hardly surprising. Why not take advantage of improvements that save time and fine-tune offers? However, this is where the problem mentioned above arises. When data sources on customer behavior increase, legacy systems may not be up to the task. When you want to use more user information and prepare even better marketing strategies, it is worth giving the CDP a chance.
The Customer Data Platform is a tool that cannot be used on its own – it will always need data sources which is why it works well in collaboration with other Marketing Automation systems, such as the CRM or DMP. Using several different softwarewill make your company's marketing activities more efficient than ever.
CDP – marketing at a higher level
Once you have determined that the CDP is what your business is missing, you need to decide on one of the Customer Data Platforms. While there are many providers of this type of software, not all systems suit your business's nature. This is because, in the case of the financial industry, you need to choose a provider that understands the nuances of this niche and will create a bespoke system for it. Ailleron – a company offering a multitude of different solutions, which has resulted in the trust of many well-known bank brands – is undoubtedly such a supplier.
What is the Customer Data Platform by Ailleron?
These are not only all the advantages of the classic CDP system but also several additional solutions developed specifically for the financial industry. The Ailleron Customer Data Platform (ACDP) system has been equipped with an event-driven architecture – so it adapts to data changes as they occur, such as customer operations or transactions. This allows it to constantly update customer profiles and respond quickly to trends.
ACDP also guarantees efficient data streaming – you can count on a constant flow of information from different sources. However, it would be useless to stream data quickly if there was no good place to store it. To this end, our architects have developed a unique Data Lake – a repository of both structured and unstructured data that can be analyzed at any time. For this analysis, we have also developed unique solutions in which we use, among other things, graphs to organize the relationships between entities in the data.
Our system will undoubtedly allow your company to undertake more advanced marketing activities resulting in complete customer satisfaction and loyalty. Ailleron – your digital wings!
FAQ:
What does the CDP stand for?
Two expansions of this acronym can be encountered – the Customer Data Platform and the Consumer Data Platform. Both refer to the same system, which analyses different types of customer data from multiple sources and creates advanced profiles from them to support marketing activities.
Is it worth deciding on the CDP system if I use the DMP?
By all means! This is because the DMP system is used to analyze potential customer data and create effective advertising campaigns for them. On the other hand, CDP software is a tool for establishing deeper relationships with existing customers and appreciating their loyalty. They form Marketing Automation tools with other systems (e.g., the CRM).
Is the Customer Data Platform only valuable for the marketing department?
Although the CDP was designed primarily for marketing staff, it can work equally well as a tool for controlling and managing data flows following current data regulations.